Information for Beginners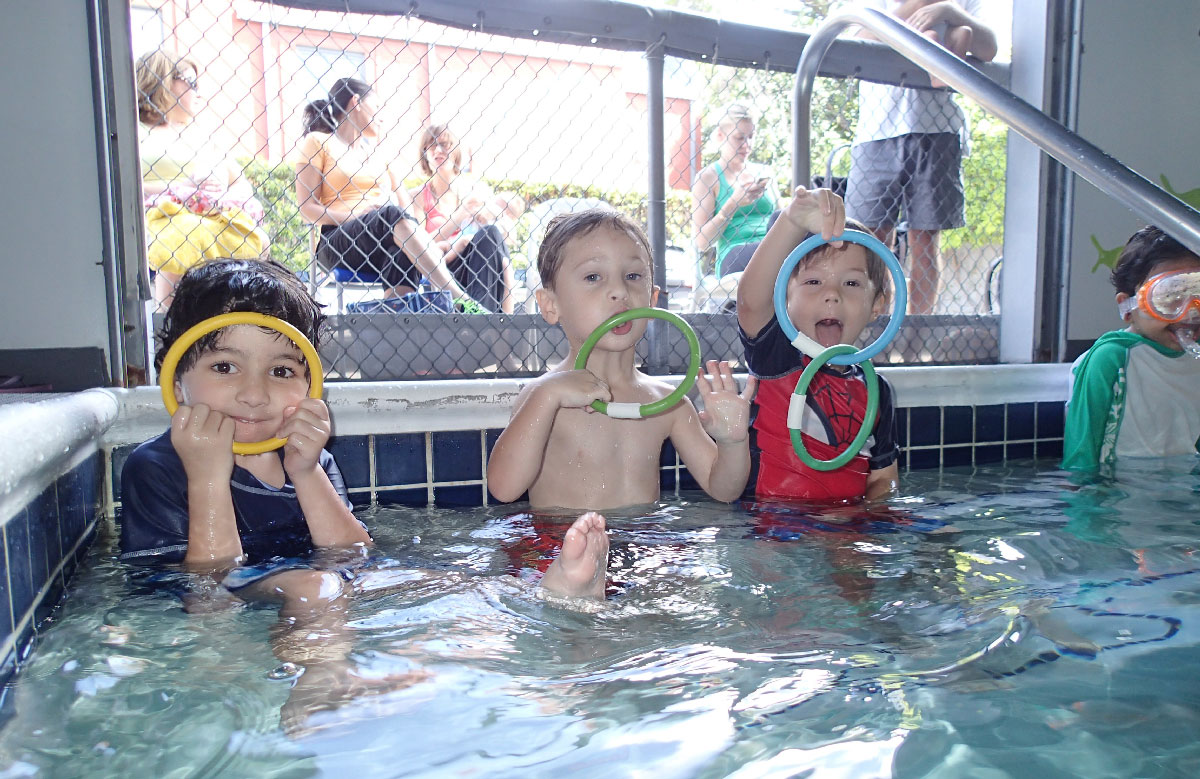 Instructors and deck supervisors are near the pool constantly. Still a situation may occur when a child might slip or be pushed into the water.
If this happens, the first thing instructors do is make sure that the child is physically safe and provide comfort if he/she is upset. The child should finish the lesson, if possible, as fear should not be their last memory of the water.
Our next objective is to use this as a teachable moment. We point out to the child what went wrong and how to be safer around the water. Sometimes a small scare can teach a child skills that enable them to avoid a serious swimming accident elsewhere.
Parents should avoid running to the child. Allow the instructor to accomplish the above objectives. The instructor will notify you if he/she feels you are needed.
Afterward, discuss the incident calmly and positively with your student and avoid emotional statements. Say "I saw you holding your breath" or "Were you kicking back to the wall?"—statements that reinforce proper procedures.
If you notice unhealthy fear in your child, call the swim school for individual help from one of our managers or lead teachers.
Handling Crying Children During Swim Lesson
Crying is a common, natural expression of discomfort due to a new experience and/or separation from you. Our instructors are trained to establish trust with their students and find creative ways to ease them into this new experience. Most children stop crying by the 3rd or 4th lesson. Crying should lessen with each contact. If not, it is possible that your child might need a private lesson. Feel free to discuss all your options with the instructor or a manager.
Managing Fussy Children During Swim Lesson
Please walk your child out on the deck and hand him/her over to the instructor. Handing the child to the instructor signals to the child that you trust the instructor and they can, too. Avoid a situation where the instructor must pull the child away from you or chase your child.
Give Children Independence
After leaving your child, walk to the viewing room. If your child continually looks at you and calls to you, break eye contact or move away from the window. Looking at a book or magazine is a good signal that you are calm and relaxed. Breaking eye contact with your child allows the instructor to have the child's full attention and their full involvement in the lesson.
See you soon at Saint Street Swim. Happy Swimming!