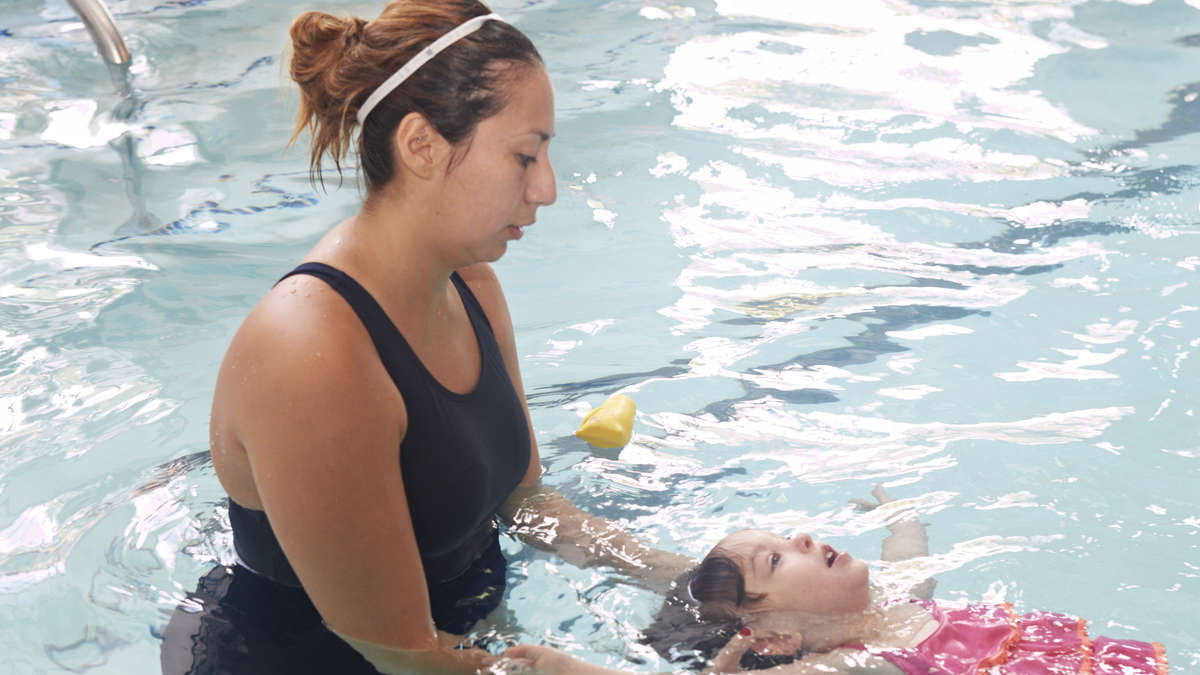 Family & Fins Class Guidelines
Please enter the water safely at the appropriate time. Enter the water only on invitation of the instructor, placing your child on the deck first and using the hand rail to steady yourself.
Relax and smile. Your relaxed voice, arms and expressions will encourage your child to swim with confidence. Be positive and praise your child.
Stay with the class. Your instructor is trained to maximize your time in the water. Even if your child is accustomed to a wide variety of water activities, stay with the class. Our proven instruction methods will enable your child to swim like a champ.
Be consistent. Consistency in class attendance will aid your child in mastering techniques. Be consistent, also, in practicing safety techniques at SSS and around other pools.
Bring your child to class healthy. Please do not bring your child to class if he or she has a fever or might be contagious.
Swim apparel. Please make sure that your child is wearing 2 snug-fitting swim diapers. One disposable and one non-disposable are required and available at Saint Street Swim. If your child needs a change, please remove him or her from the pool immediately and use the blue bench at the end of the pool.
Be patient. Your child's progress may be fast or slow and steady. Many children need one or two classes to acclimate to our unique pool environment. Your support along with consistency and regular attendance will help your child progress.
Stay with your child in and out of the water at all times. If you wish, you may use the blue bench at the end of the pool to change your child.