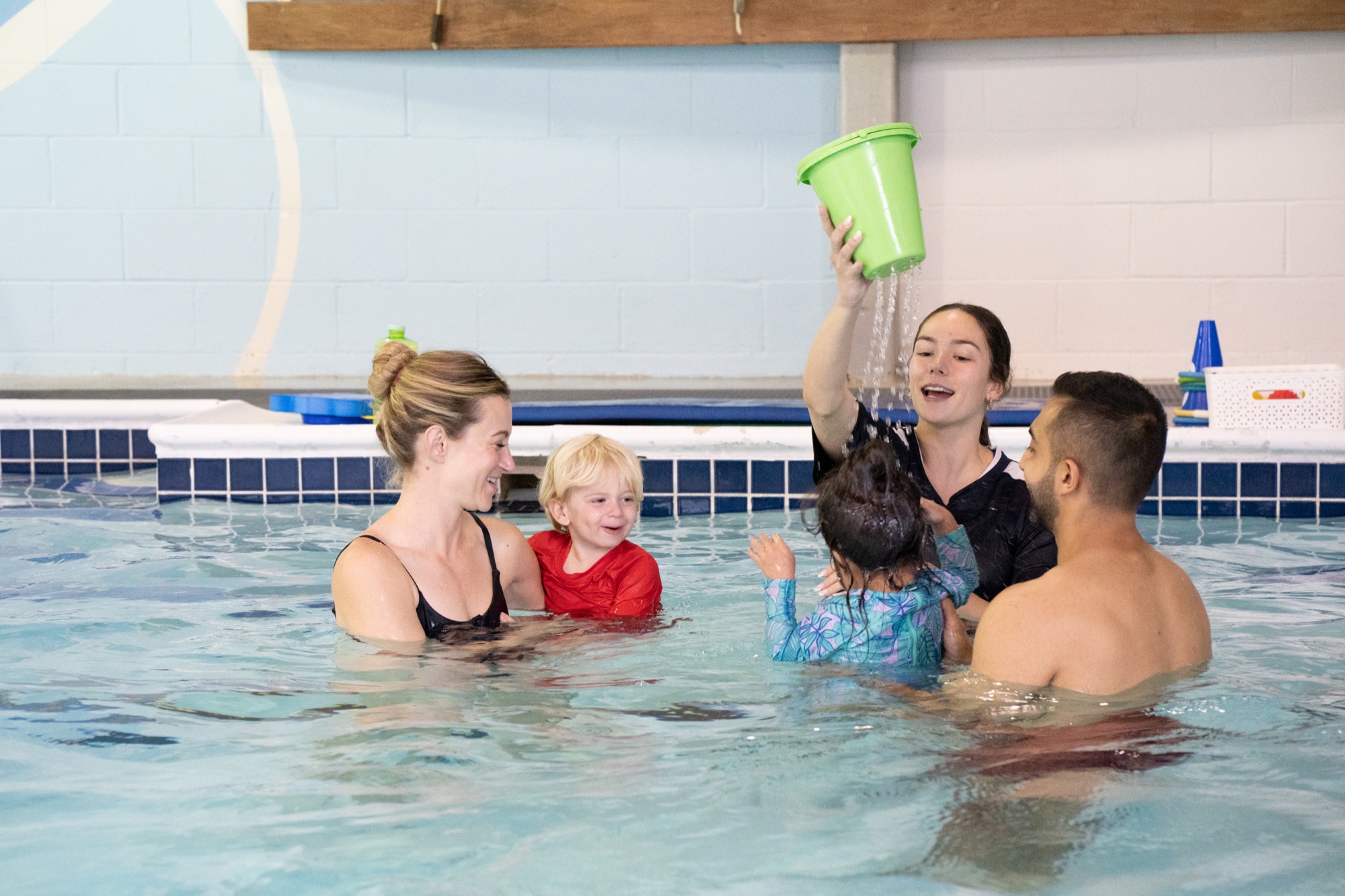 Little Fins
Primary objective is water adjustment.
Parental accompaniment is required.
Experienced instructors lead drills and games to acclimate your child to the water.
Important water safety skills are introduced to the student and the parent.
Class focuses on water adjustment, body positioning, submersion and body movement in the water.
Touch and praise build a foundation for water comfort.